My build thread begins on my 2012 Fusion Sport (FWD). I bought my Red Candy Tinted Sport on January 25th, 2012 with less than 400 miles on it after my 1997 Nissan Maxima SE died with 248K miles on it (RIP!).
The first mods I installed shortly after bringing my Sport home were:
K&N drop-in air filter (part # 33-2395)
WeatherTech All-Weather black floor mats for the front
WeatherTech black DigitalFit Rear FloorLiner in the rear
WeatherTech Cargo Liner
Ford Racing Brushed Stainless Steel License Plate Frame (rear)
Then in May 2012, I took my Sport over to Z-Tech Automotive (
www.ztechnaperville.com
) in Naperville, IL, I had 30% 3M™ FX HP Automotive Window Tint installed on all windows along with 20% at the top of the windshield. Here are some before and after pics: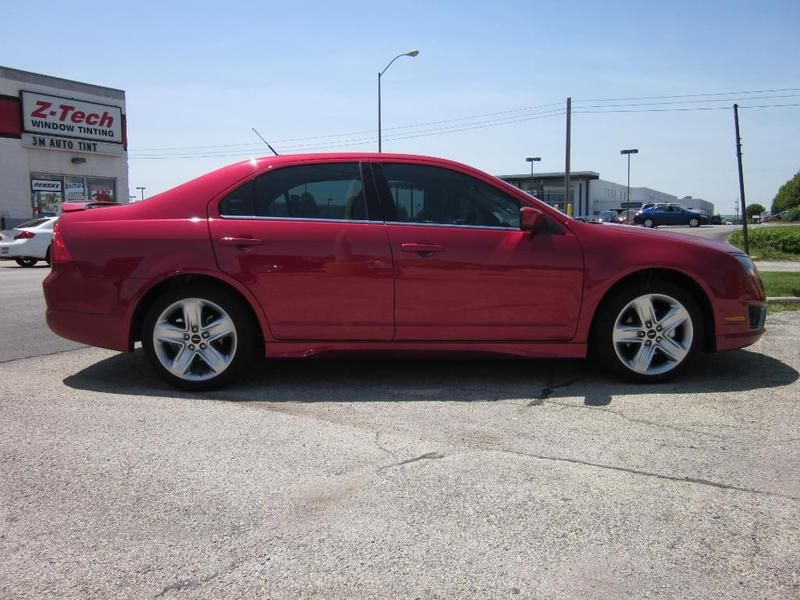 The following weekend after the tint was done, I installed the following:
WeatherTech Window Deflectors
Steeda Cold Air Intake
Steeda Throttle Body Spacer
Steeda Engine Tune - 87 and 93 octane tunes - I started with 87 before switching to 93 octane.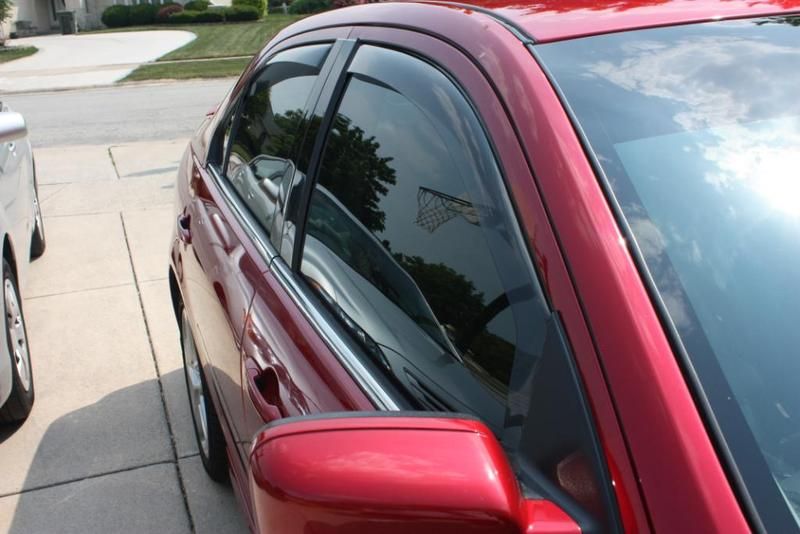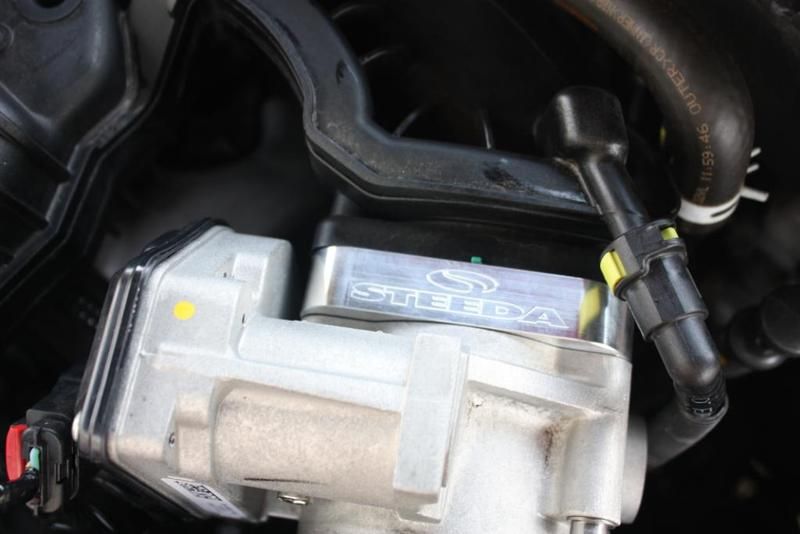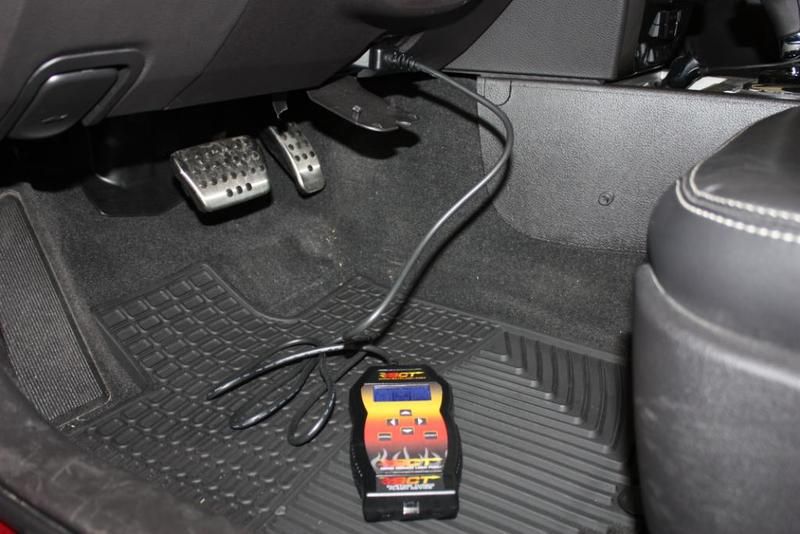 That was all my budget could allow for in 2012, with the exception of the XXR 527's (18x8.75+35mm offset) and the Eibach Pro-Kit lowering springs I purchased from a fellow Fusion Sport owner. We met in South Bend, IN, at the Tire Rack to make the exchange.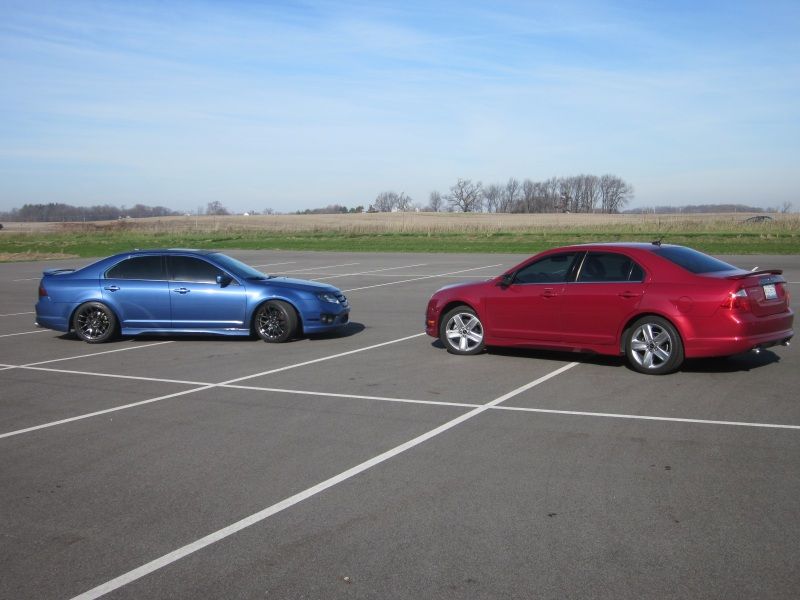 Then in July 2013, the following mods were installed at my friend's shop:
Mazdaspeed 6 big brake kit (Centric calipers and slotted/drilled rotors, Hawk performance brake pads, and Ate Super
Blue Dot 4 racing brake fluid - I plan on upgrading the brake lines later on)
Eibach Pro-Kit lowering springs
Bilstein heavy duty shocks
Steeda street rear sway bar with bushing upgrade
Steeda rear endlinks
Steeda rear motor mount
Borla cat-back exhaust system
Prior to to all this work I painted the Centric calipers red using paint from G2 USA (
http://www.g2usa.com/product/G2.html
), added the HD lip and the Steeda strut tower brace. My Sport handles like a dream and sounds awesome with the Borla exhaust! Here are some of the install pics: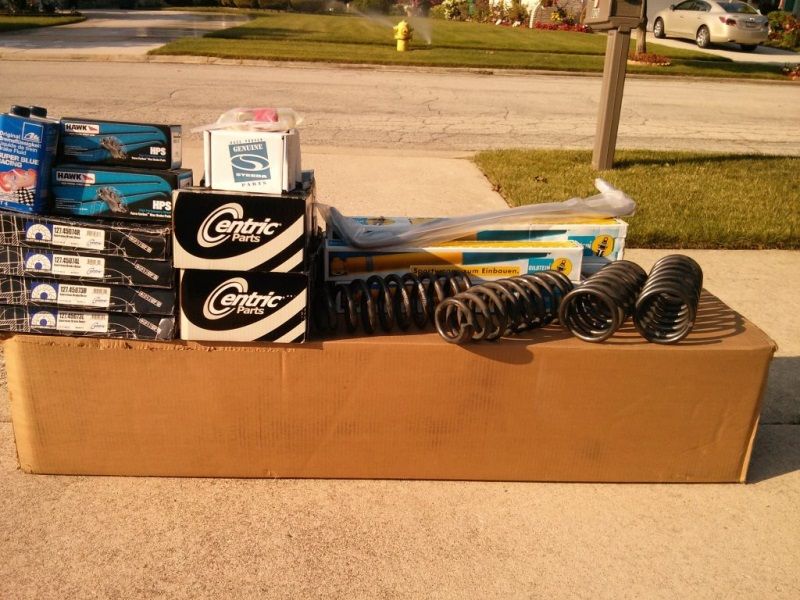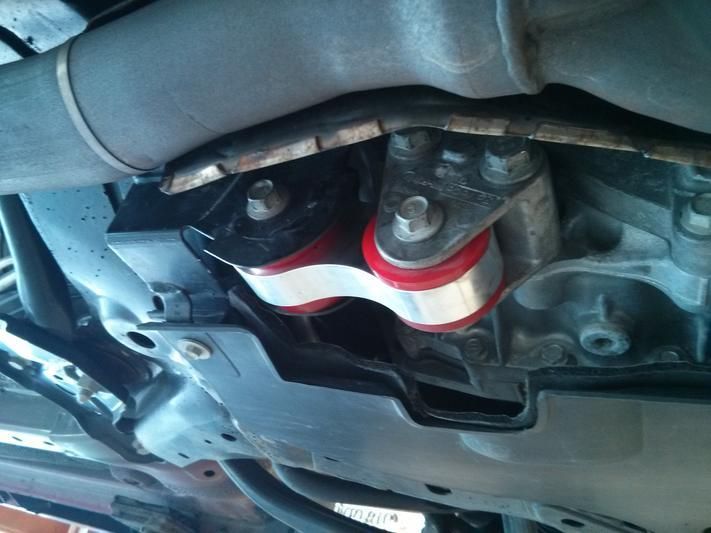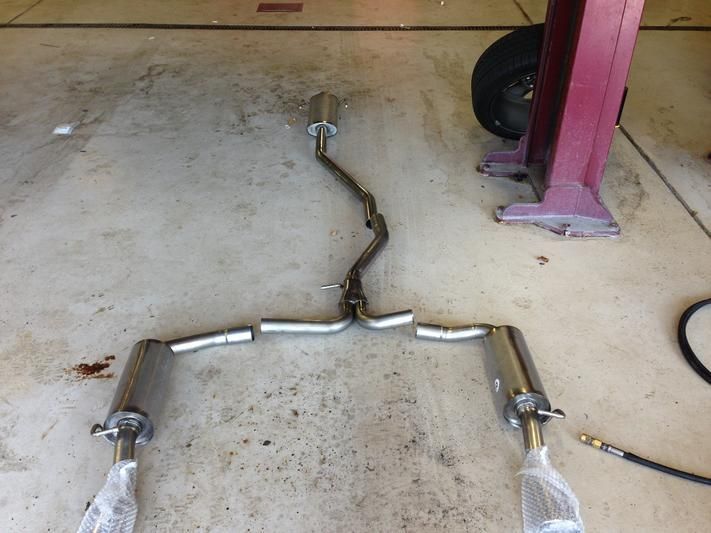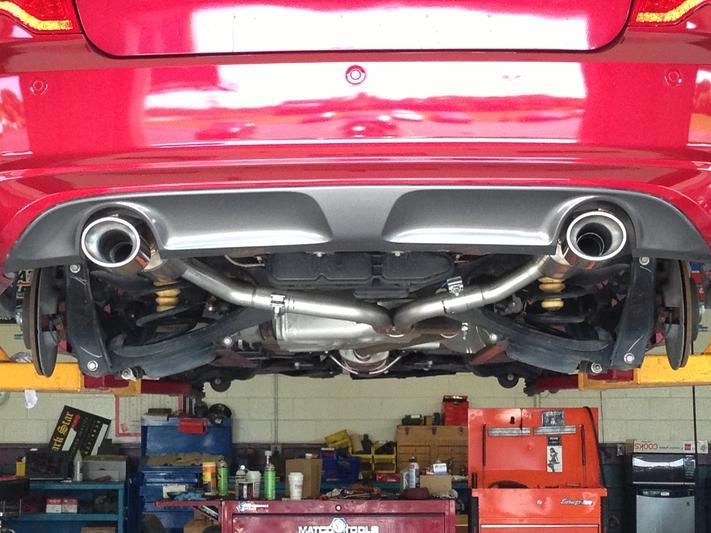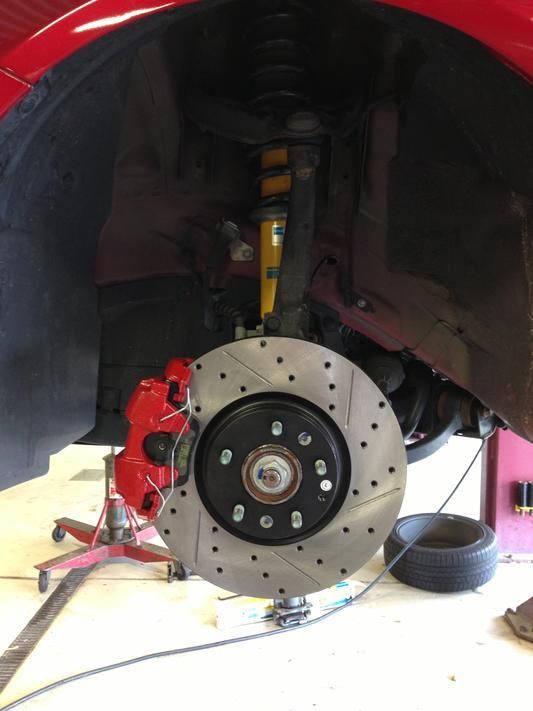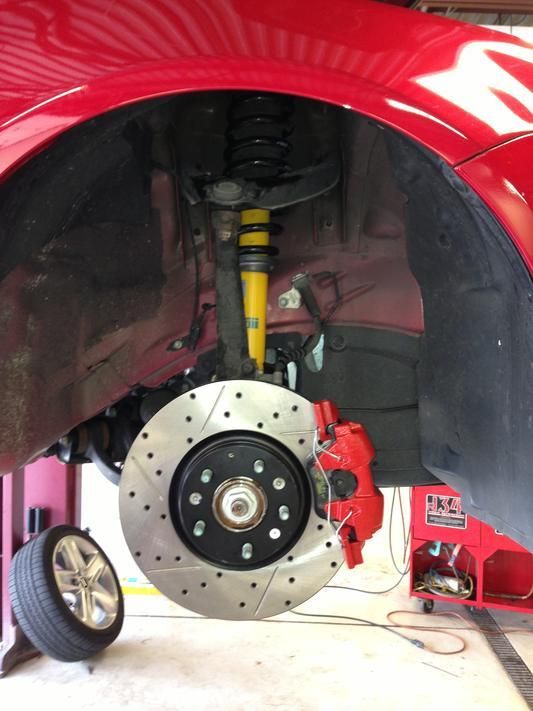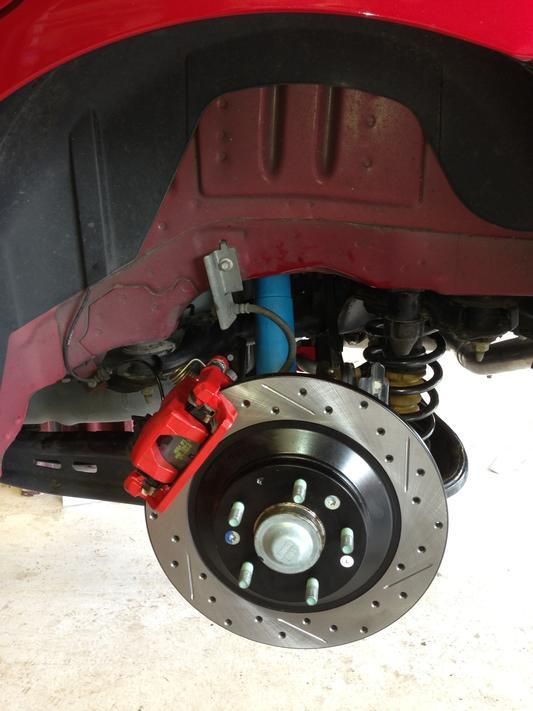 And here's the post-install pics (Note that the springs haven't settled yet):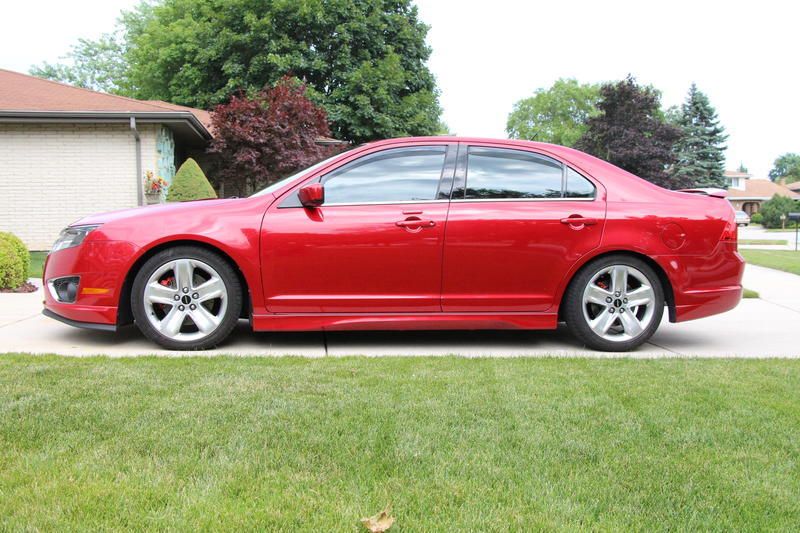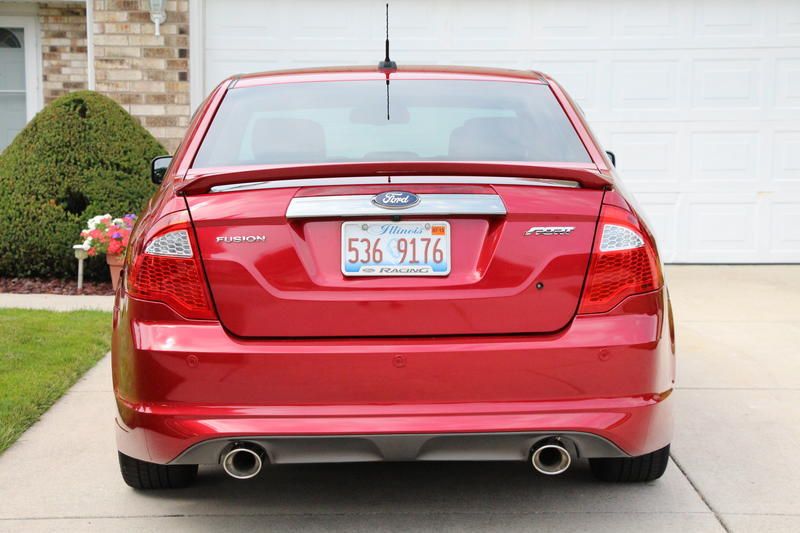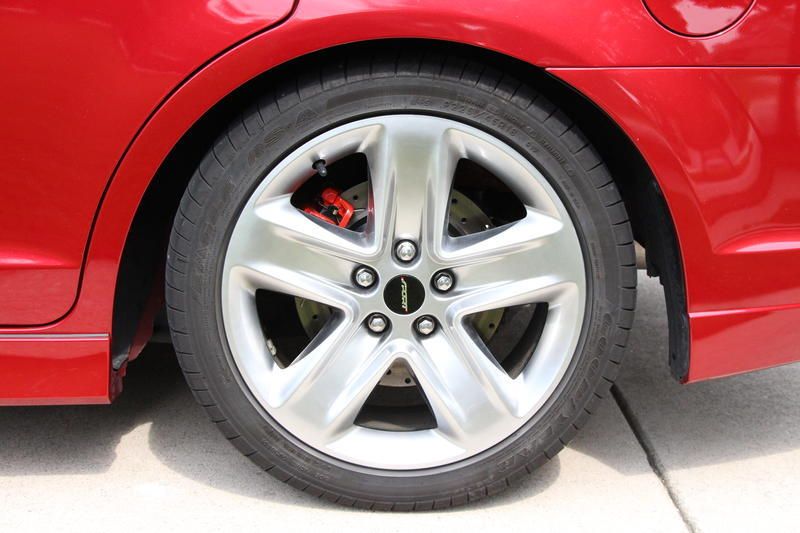 I had a local body shop color-match my Steeda Strut Tower Brace: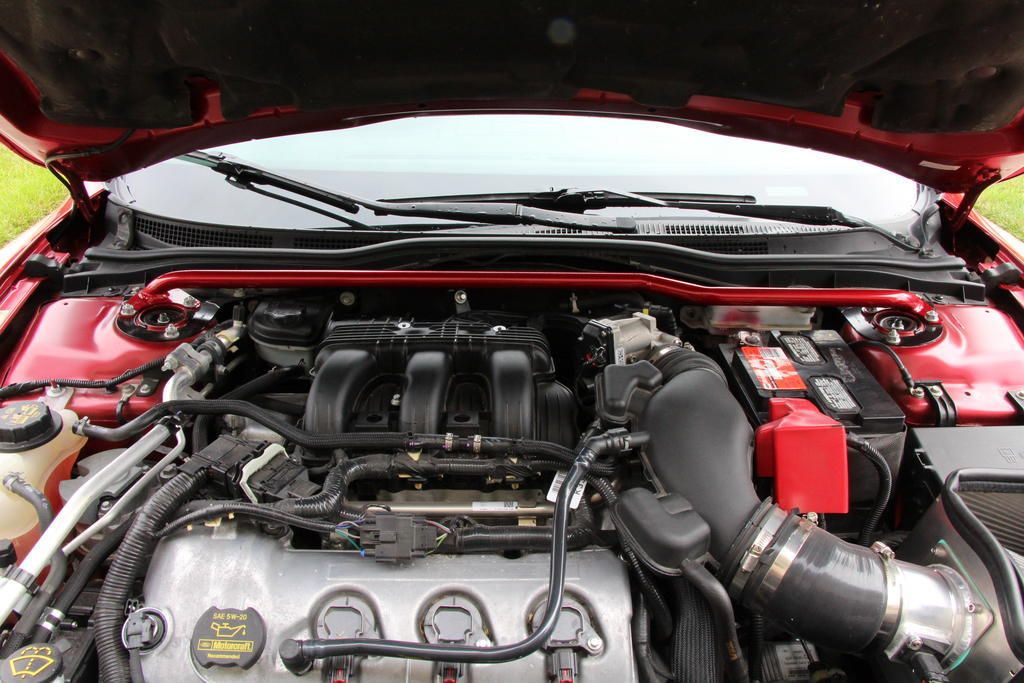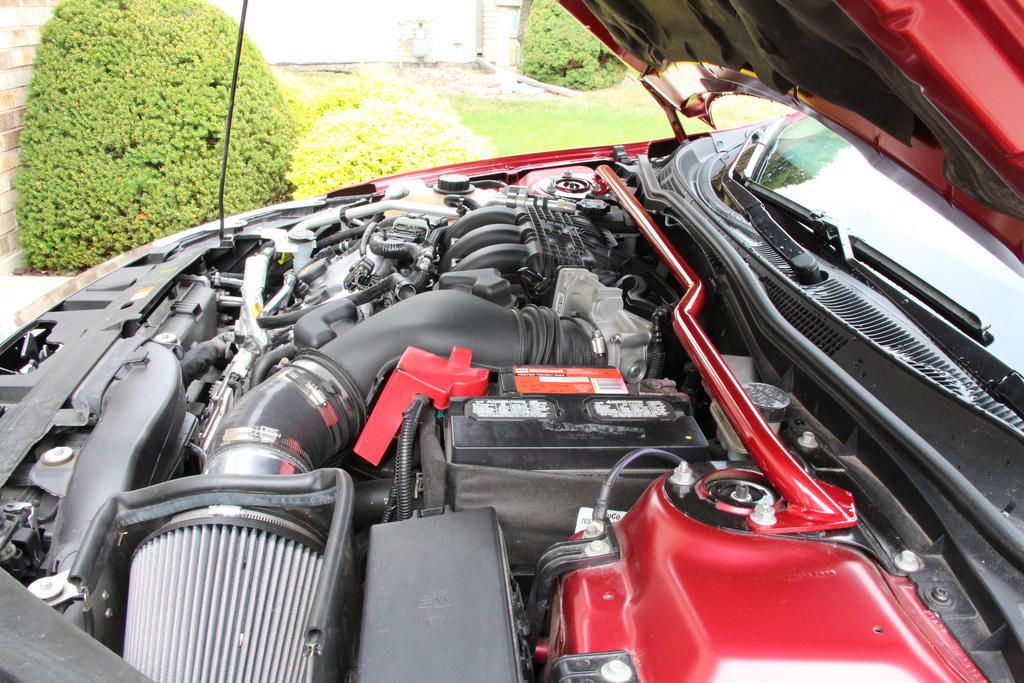 Then got some new shoes - XXR 527's 18x8.75+35mm offset wrapped with Bridgstone Potenza RE760 Sport tires (245/40R18):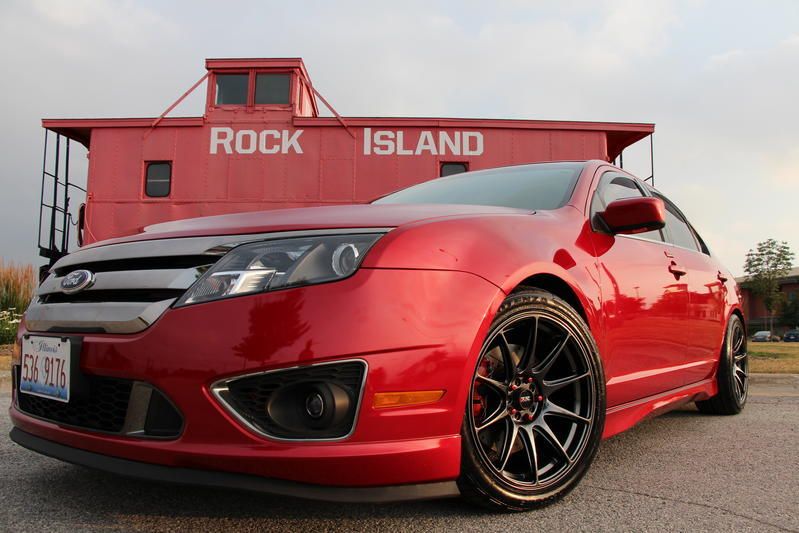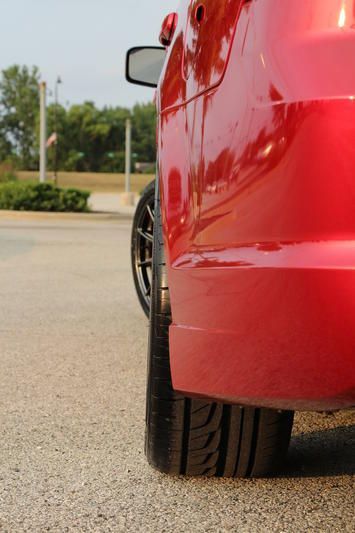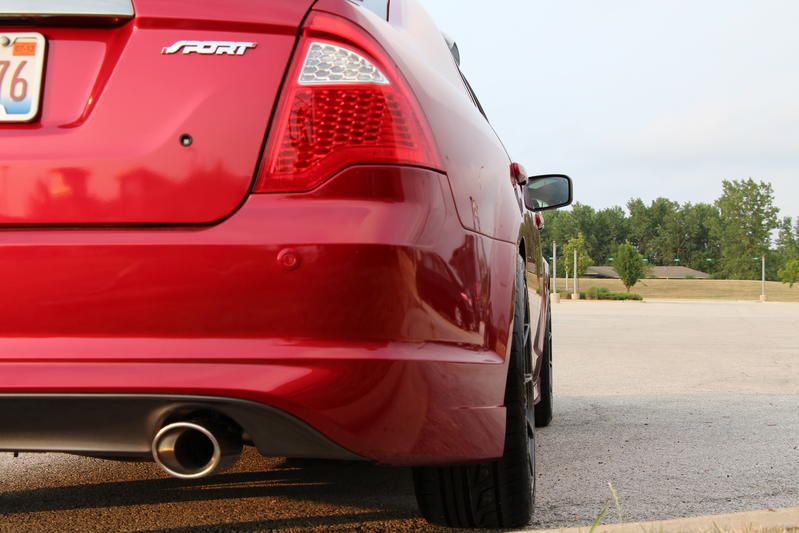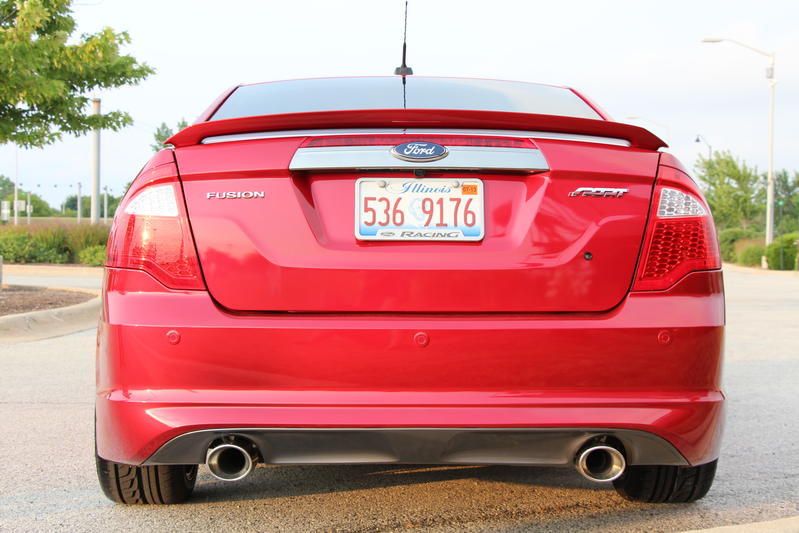 Here are some exhaust videos that I posted to YouTube:
Then in November, I went into "winter mode" by swapping my XXR wheels/tires for the OEM Sport wheels/tires. I also added H&R 25mm Trak spacers/adapters to give the OEM wheels some poke (sorry that my car's dirty LOL):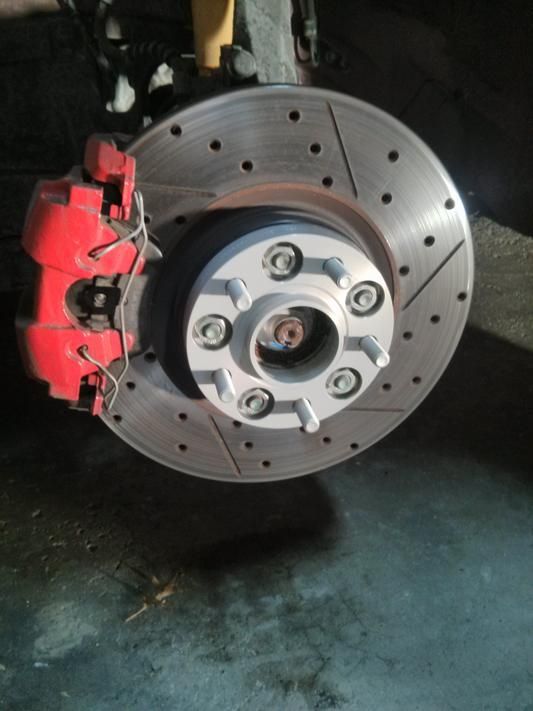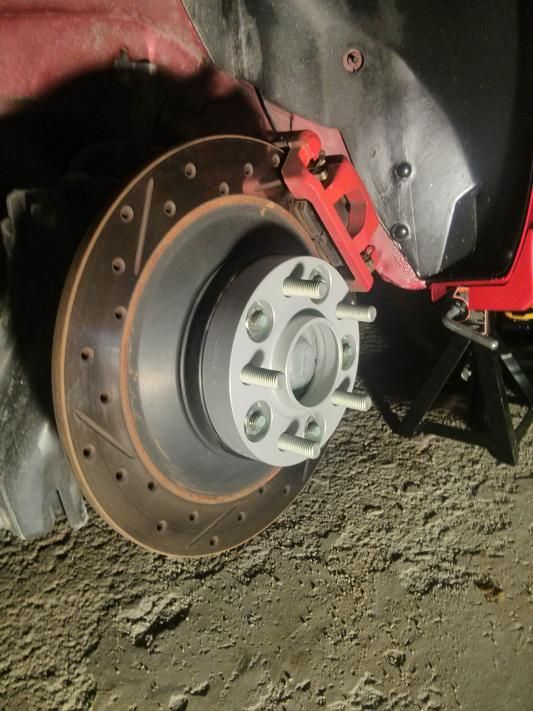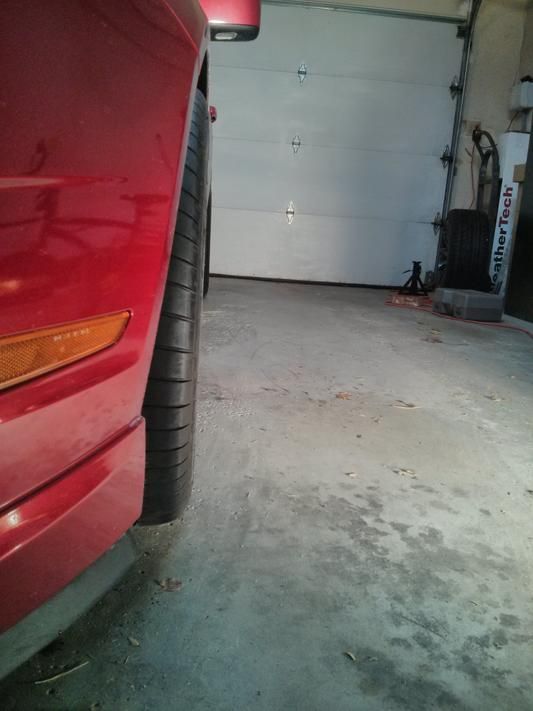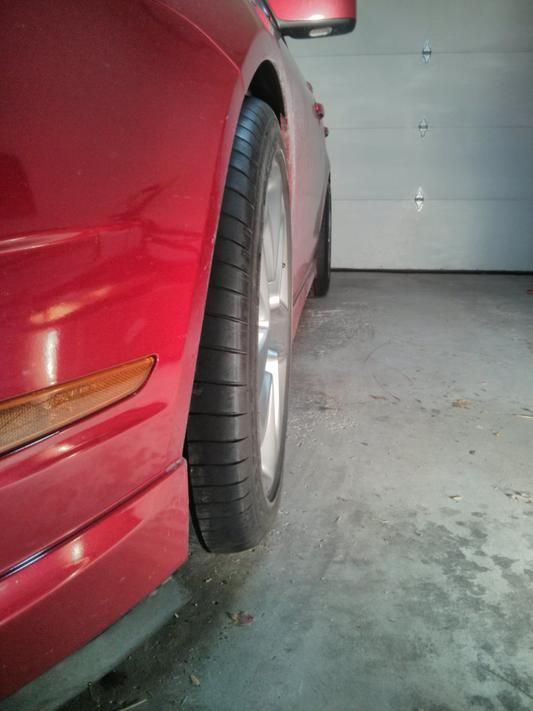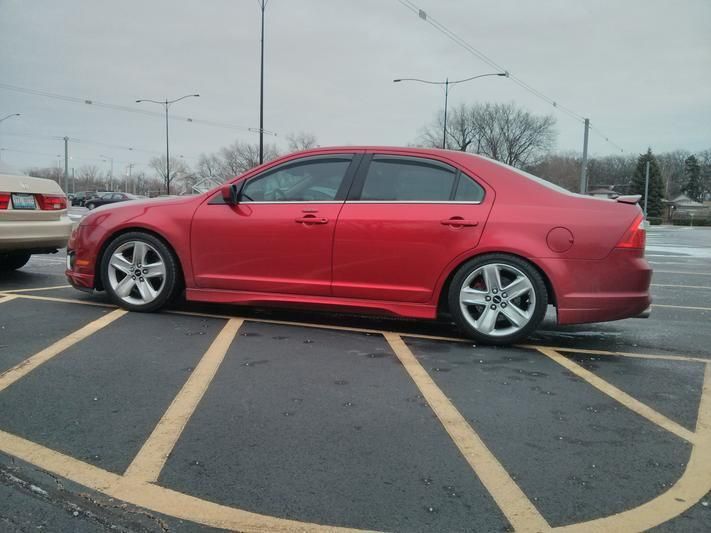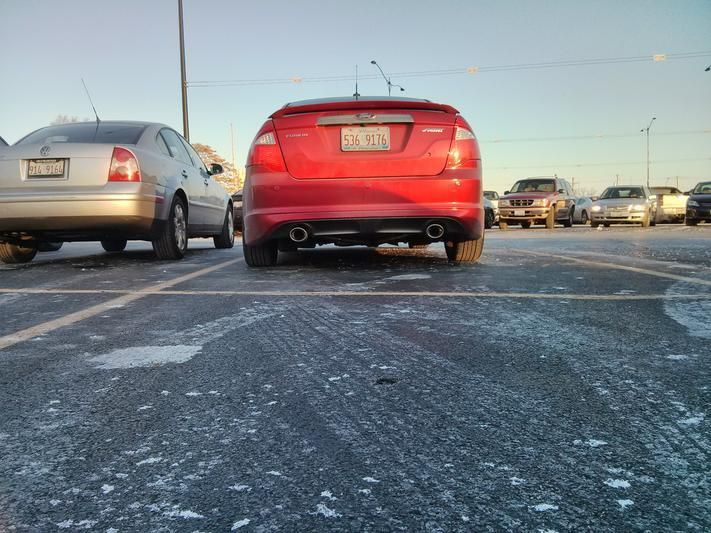 That's all for now. Some more to come in Spring 2014!
Thank you for viewing!